Zoom Episode 0001 aired on January 4, 1999.
ZOOM Zinger - Keep a Feather in The Air/Feather Blowing
ZOOM Zinger - Homonyms
ZOOM Guest- Robbie P.
ZOOM Do - Thaumatrope
Joke
ZMail- Riddle, Thanksgiving, Mr. Muscles
Ubbi Dubbi ad
ZOOM Do - Thaumatrope
Cafe ZOOM - Bunny Cake
Poem - Imagination
Zoops - Embarrassing Moments
ZOOM Do - Zlime
Fannee Doolee
ZOOM Sci - Get a Ball to Travel Down Stairs in Ten Seconds/Stair Timer
ZOOM Game - Ankle Grab Relay Race
Stinger - Coming Soon To ZOOM
No Zoom!
Zoe
Jared
Keiko
Pablo
Alisa
David
Lynese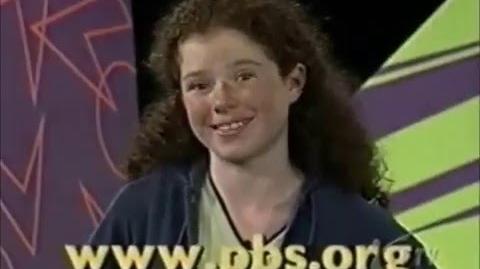 In the beginning of the Cafe ZOOM segment (after the logo), the door used for jokes in Seasons 1-5 is shown on the right as the camera zooms in to Keiko.
Not only is this the first episode of the revival series of Zoom, but this is the first episode to feature a Cafe ZOOM segment that doesn't show the Zoomer eating the recipe at the end. This could've been because there wasn't enough time to do it.
When the episode was remastered in 2002, it was edited so the first ZOOMDo and the joke were shown before the second zinger and the ZOOMGuest. This was most likely because having two zingers in a row didn't make sense.
Community content is available under
CC-BY-SA
unless otherwise noted.