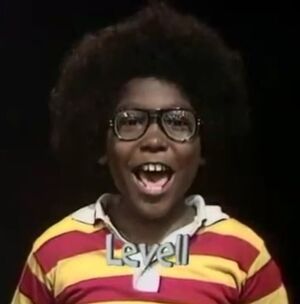 Born on May 16, 1964 in Norfolk, Massachusetts, USA
Levell Thomas Gethers was a cast member of the fifth season of Zoom which was broadcast in 1976(link). Gethers did not complete the season as a result of disagreements between his mother and the management of WGBH. In 1976, he replaced Harvey Reed and was replaced by John Lathan (who was replaced by Pablo Velez, Jr. in 1999) in 1977, because Harvey replaced Timmy Pruce in 1975, because Timmy replaced Leon Mobley in 1974, because Leon replaced Kenny Pires in 1973.
In later years, Gethers became a heroin addict and criminal(link) . He is currently housed in Pondville Correctional Center, Norfolk, Massachusetts as inmate number W87722(link) .
Despite his short tenure on Zoom, he is remembered for his memorable intro segment, where he was seen running to funky music that made a "chee chee po po" sound. People around the world get on down to this.